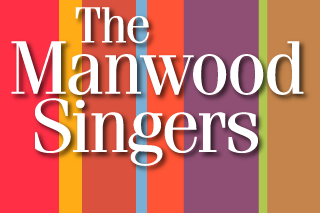 Introducing the Manwood Singers
The Manwood Singers is an amateur choir of 50 or so singers, founded in 1992. We sing a wide variety of music to suit all tastes and give a number of public performances each year, sometimes with other choirs.  
We are a friendly lot, often meeting in the pub after rehearsals for a drink and a chat and also holding various social events throughout the year.
New members are always welcome. We don't ask you to be able to read music and we don't audition. You do need to be able to sing tunefully and you will be expected to attend rehearsals regularly so that the choir can continue to develop excellence in its singing.
You can read more about our history here.